INSIGHT
In 2013, leading cycling brand Rapha approached us to document the Women's Prestige – a world renowned race highlighting women in cycling. Based in our hometown of San Francisco, we wanted to do this event justice with a unique approach and storyline to honor the event.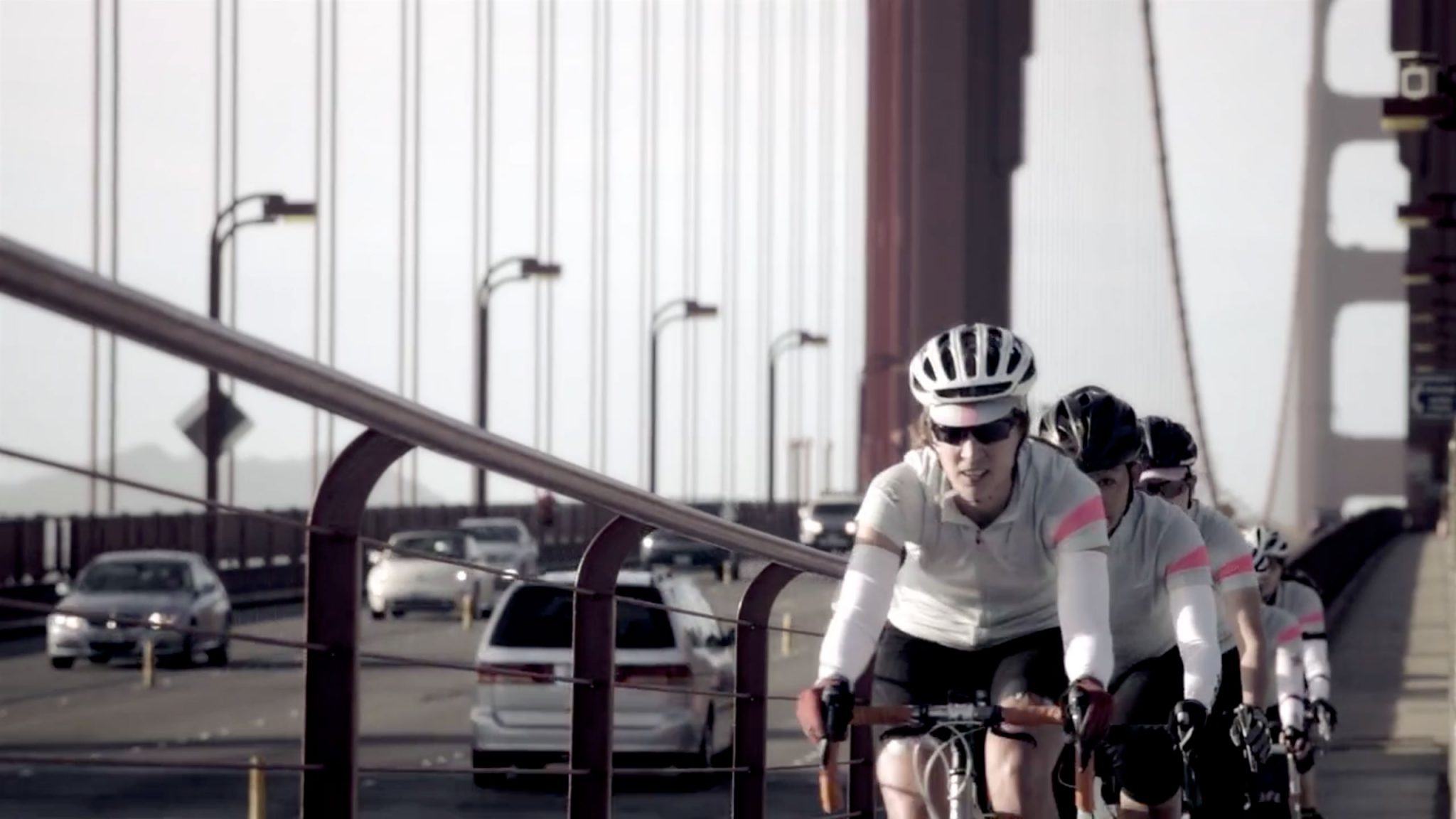 IDEA
The 2013 Women's Prestige was unique not only in the setting, winding through the legendary topography of San Francisco and the Marin Headlands, but also in structure – all participants must stay in a pack while racing. We were inspired by this image of everyone together, almost like a flock of birds. Terry Tempest Williams, environmental activist and author of When Women Were Birds, performed the voice over for this video reading from her own work.
Interested in working with us?
WORKING ELEMENTS
Results: 20K Views
Target: Cycling enthusiasts/Rapha Audience/Creatives
Channels: Vimeo + Youtube
Timeline: 4-6 Weeks
Deliverables: Featured Edit
Services: Concepting, Pre-production, Location Scouting, Production, Post-production, and Original Score
OR BROWSE OUR VIMEO TO SEE MORE.